Welcome to the Doc McStuffins Wiki
The Doc is in! Welcome to the Doc McStuffins clinic, Doc suggets a nice healthy dose of caring!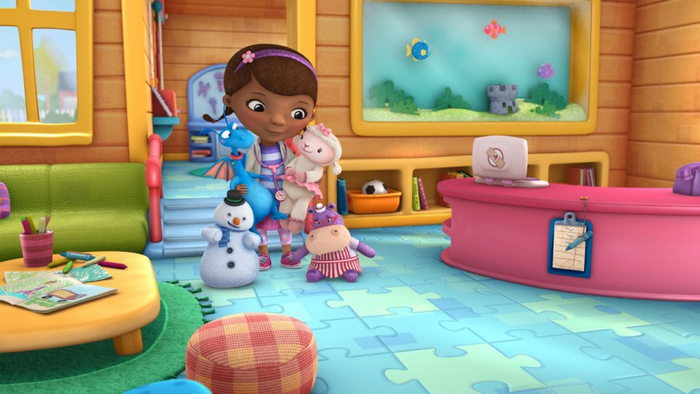 Doc McStuffins is a television program involving the daily life of six year old Doc McStuffins, an aspiring doctor who fixes toys with a little help from her stuffed friends.
As a kid, Doc "pretends" to be a doctor by fixing up toys and dolls. When she puts on her stethoscope, something magical happens: toys, dolls and stuffed animals come to life and she can communicate with them!
With a little help from her stuffed animal friends, Doc helps toys "feel better" by giving them check-ups. Each 11-minute episode includes original songs, the "Time for your Check-up" song and sometimes the "I Feel Better" song.
During ending credits, Doc gives advice to true fan about staying healthy.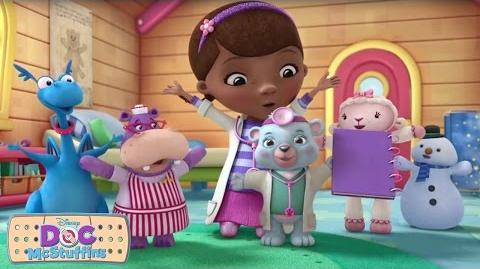 Ad blocker interference detected!
Wikia is a free-to-use site that makes money from advertising. We have a modified experience for viewers using ad blockers

Wikia is not accessible if you've made further modifications. Remove the custom ad blocker rule(s) and the page will load as expected.